>
Home
>
About Us
                       Meet our Pastors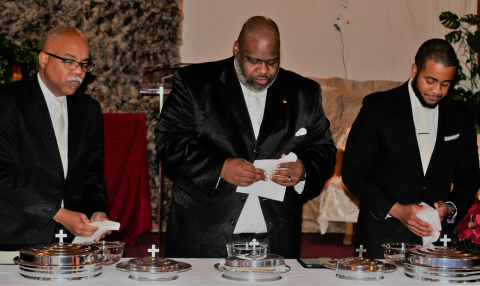 Communion Sabbath
Lead Pastor Jason C. North Sr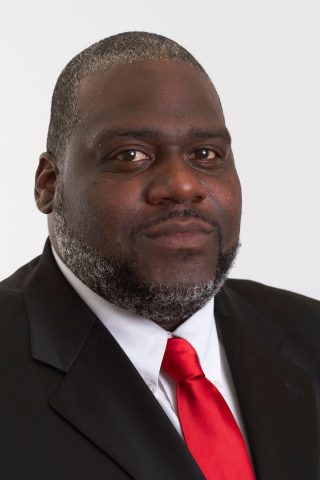 Jason C. North was born in Montgomery, Alabama to Dr. James J. North Jr. and Audrey C. North.  Pastor North has three older sisters.  He spent the first twelve years of his life moving around due to his father being a Lieutenant Colonel in the United States Air Force.  At the age of twelve, his father retired from active duty and the North family moved to Berrien Springs, Michigan, which Pastor North now considers his hometown.
North holds a Bachelor of Science in Physical Education from Oakwood University in Huntsville, Alabama, and a Master of Arts Degree in Youth Ministry from Andrews University Theological Seminary in Berrien Springs, Michigan.
His professional career began as a K-12 physical education teacher at the Bermuda Institute in South Hampton, Bermuda.  While living in Bermuda, he married the woman of his dreams the former Angie Coddington of Devonshire, Bermuda. Together they have three children, son Dijae (Dijay), daughter Jadae (Jaday), and youngest son Jason Jr.  He then served as Chaplain and Religion teacher at Grand Rapids Adventist Academy in Grand Rapids, MI.
 
Pastor North was then called to serve as pastor of three churches in Central Illinois and later pastored two churches in Indianapolis, Indiana. Currently, he serves as the Youth and Young Adult Director of the Lake Region Conference of Seventh-day Adventists, and lead pastor of the Highland Avenue SDA Church in Benton Harbor, MI.
Pastor North enjoys spending quality time with family and friends, having theological discussions, participating in and watching sports, and playing video games.  He has a hunger for authentically sharing the Gospel of Jesus Christ and empowering, equipping, and igniting young people to pursue their God-given passion.  His goal is to reach the world, reclaim the lost, and restore the image of Jesus Christ through the transforming power of the Holy Spirit.
Associate Pastor E.J. Bell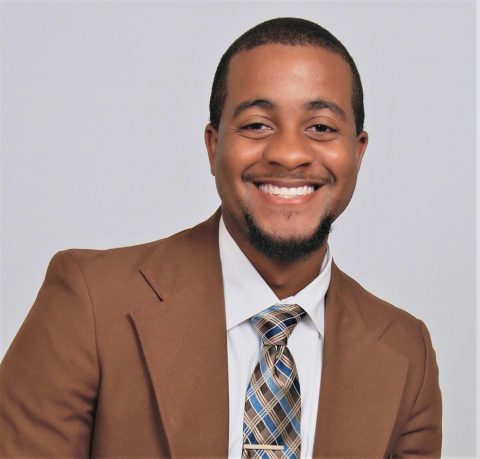 Eric J.R. Bell, affectionately known as E.J., is privileged to serve as the Associate Pastor of the Highland Avenue SDA Church in Benton Harbor, Michigan. Born in South Bend, Indiana to Pastor Eric and Cheryl Bell, he is the oldest of his two siblings, Dellonique and Dayshaun Bell. Being a pastor's kid, Pastor Bell is fortunate to call many places home such as Evansville, IN, East St. Louis, IL, Milwaukee, WI, Huntsville, AL, and now Berrien Springs, MI. 

He calls the Midwest his home as a tribute to all the places he has lived along with all the family he gained in each region. Pastor Bell is not only a product of the Lake Region Conference; he is also a proud product and proponent of Christian education. He is a graduate of Sharon Jr. Academy in Milwaukee, WI, an alumnus of Oakwood University's Social Work program, and a current Master of Divinity student at Andrews University's Theological Seminary. 

Pastor Bell is intensely passionate about seeing the lives of people transformed. He longs to see individuals live their lives rooted and grounded in Jesus Christ. E.J. believes that if he can help somebody as they travel along, then his living will not be in vain. He lives by the promise of his favorite text which states, 

8 "Look, I go forward, but He is not there,
And backward, but I cannot perceive Him;
9 When He works on the left hand, I cannot behold Him;
When He turns to the right hand, I cannot see Him.
10 But He knows the way that I take;
When He has tested me, I shall come forth as gold.
"We will never enjoy the beauty of the rose if we do not run the risk of being hurt by its thorns. We will not be able to move forward if we are afraid of obstacles."
Elder Donald Bedney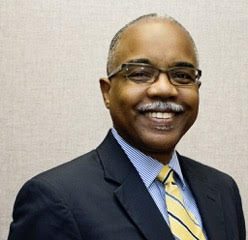 Donald L. Bedney II is a native of Southern California.  His parents, Donald and Mrs. Gloria Bedney, raised him and his six siblings in a loving, Christian home. He is a graduate of Oakwood College (BA, 1979), Andrews University (M. Div, 1990 and MSA,1991) and the Notre Dame University Law School (JD, 1995).
Elder Bedney has served as an elementary and secondary school teacher, a pastor of churches in Niles and Benton Harbor, MI and as a departmental director in the areas of Biblical stewardship, Trust services and Religious Liberty for the Lake Region Conference of Seventh-day Adventists, Chicago, Illinois. Following his labors as a teacher, pastor and departmental director, he served as the Chief Operating Officer and Director of Human Resources for Lake Region. For the past three years he has served as a Senior Development Officer (Western Region) for Andrews University.  
An ordained minister, Elder Bedney had the privilege of speaking publicly in numerous settings and events: churches, corporate and church employee trainings, Biblical finance and estate planning seminars, as well as in college, graduate, and law school classrooms and lecture halls in the areas of Sociology, History, Ethics, and Leadership.
Elder Bedney has been married to the former Elynda A. Dunn of Cleveland, OH for 36 years. Elynda serves as the Assistant Vice President of Student Financial Services for Andrews University in Berrien Springs, MI. The Bedney family is blessed with two adult sons and two wonderful daughters-in-law, Donnie and his wife Taidine along with Danny and his wife Lauren.
For recreation and relaxation, Elder Bedney enjoys music, walking, writing, golf and traveling with family and friends.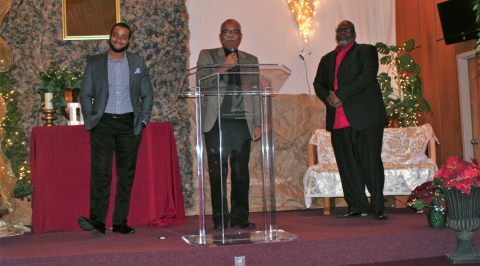 Our Pastoral Team